IKE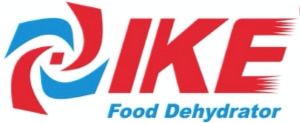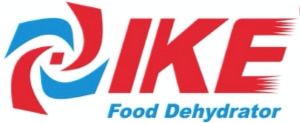 The IKE patented closed-loop heat pump dehydration dryer makes a breakthrough to the drying theories that have been followed for thousands of years. It replaces the traditional open-loop vaporization drying with innovative closed-loop dehydration drying, achieving 100% energy recycled. It has been successfully used to dry agricultural produces, fishery products, Meat products, precious Chinese medical herbs, tobacco, linen, clothes, and wood. It has also been used in other industrial areas such as painting, electrostatic coating. In each case, the drying quality far exceeds our expectations.
With closed-loop dehydration, we place the material to be dried inside a heat preserved insulated drying house. The circulating hot and dry air first absorbs the moisture inside the material and passes through a cold panel in the dryer. Then the moisture is condensed into water and released from the drying house.
Because no hot vapor is lost during the drying process, no energy is wasted. Therefore, the IKE closed-loop heat pump dehydration dryer is highly efficient with low energy consumption.
IKE commercial & industrial heat pump energy-saving food dehydrators are the world's most versatile food dryer machines. They are durable and ideal for small to large businesses that dry fruits and vegetables, flowers and leaves, meats, seafood,  pet treats, herbs, spices, nuts, seeds, hemp, timber, or anything else that needs dehydration or has a short fresh use by date. We stock the IKE Cabinet-style all-in-one WRH-100 Series in New Zealand. They are the best drying equipment for small firms, drying experiments, and scientific research. To start a small dehydration business at an affordable price or to test your application before investing in a large-scale operation to start with.

We can also finance all machines to buy or rent with FlexiCommercial. Warranty is 2 years on all IKE equipment.
We can also supply complementary machines for washing fruit and vegetables, slicing/dicing, and powder grinders.